PURPOSE OF THE FAITH CHRISTIAN CHURCH CAMPUS MINISTRY FUND
Established to equip young leaders called to full-time ministry to develop, maintain and administrate a financial partnership team that will enable them to serve as ministers on the staff of Faith Christian Church.
---
PURPOSE OF FAITH CHRISTIAN CHURCH
To evangelize college students during a very crucial time in their lives with the Gospel of Jesus Christ.
To establish these students in Faith Christian Church or in other local churches in the Tucson area as the Holy Spirit leads.
All contributions to the Faith Christian Church Campus Ministry fund are used to fulfill this purpose.
---
HOW YOU CAN HELP
Click below to learn more information on how you can financially contribute to our campus ministry fund.
---
OUR IMPACT ON STUDENTS
---
WHY THE CAMPUSES
"I am much afraid that the universities will prove to be the great gates of hell, unless they diligently labour in explaining the Holy Scriptures, and engraving them in the hearts of youth.

MARTIN LUTHER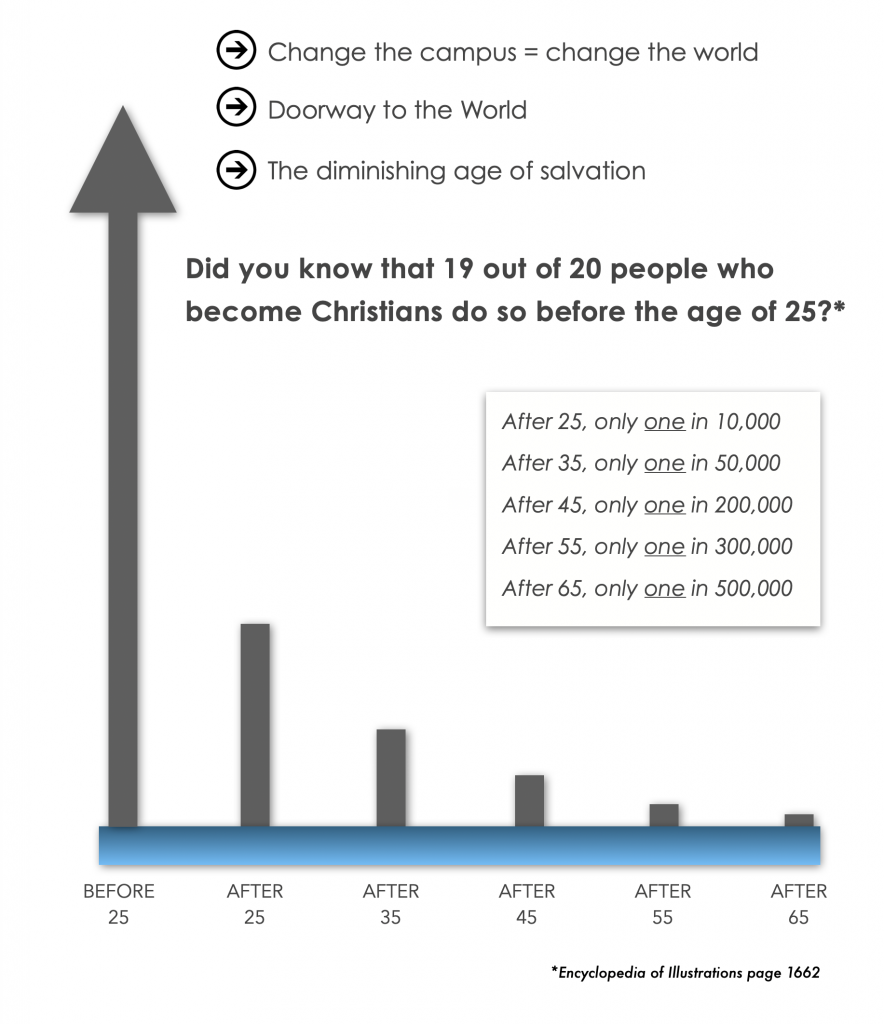 "THE LEADERS OF TOMORROW ARE ON COLLEGE CAMPUSES TODAY"